Here's a few pictures from the last few days, there's so many more to come. Today was the first day I didn't spend all of it outdoors, it's just way too cold and it hasn't stopped snowing since the morning. Think it's going to be takeaway tonight not able to brace the cold for the hike too the shops today! I've been wearing various versions of this outfit all week, the more layers the better. I've leggings and jeans on here for extra warmth without looking like the Michelin man. Outfit details: Jeans (borrowed from sister), purple long sleeved top (Diesel), Knitted sleeveless cardigan (River Island) borrowed from my mammy, knee socks (primark), hat scarf and mittens (Dunnes Stores)
We watched Charlie and the Chocolate factory last night, the Tim Burton version, to get in the Christmasy mood (technically it's not a Christmas movie but it is ALWAYS played on tv at Christmas). I'm usually a fan of Tim Burton films but the original Willy Wonka & the Chocolate Factory (made in 1971) is by far my favourite. The oompa loompas are far better in the original (and they're my favourite part of the entire film!). I have always loved Roald Dahl's books, George's Marvellous Medicine is my favourite of them all.
This shrub reminded me of a huge Christmas pudding, had to give it a hug on account of that! Can't wait to put up my Christmas tree and decorations next weekend, I better get working on the Christmas presents soon!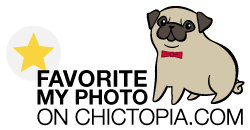 P.s. All images property of thriftylilpixie
P.s.s. Follow thriftylilpixie on Blogspot and Bloglovin
xox