I felt like a child on Christmas morning when I woke up to see it had snowed, I wasn't expecting it at all so it was the perfect start to the weekend! In a way the arrival of snow officially signals the start of Christmas for me, it's just so quintessentially Christmas isn't it. Every single year I wish for a white Christmas and although it doesn't happen often it's absolutely magical when it does.
Decided to give my Katy Perry signed Converse an outing today on account of them matching the snow! This hoodie (that belongs to my boyfriend) rarely leaves my side, it's just so so warm, I have yet to own a coat or jumper warmer than this hoodie and until I do it will continue to be my cosy constant companion. Outfit details: Hoodie (Abercrombie)borrowed from boyfriend, shirt (Primark) borrowed from sister, Cardigan (Primark), Leggings (River Island) Christmas present last year, Converse (Won in Glamour competition).
This weekend is becoming one of the best I've had in ages. I have so much to be grateful for what with snow, the toyshow, no work, little white iced buns with snowmen on top, the Xfactor tonight, a warm fire, homemade Christmas pudding and custard,my family and starting my Christmas planning and shopping!
Enjoy the weekend and snow if its falling your way xox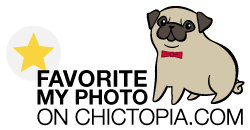 P.s. All images property of thriftylilpixie
P.s.s. Follow thriftylilpixie on Blogspot and Bloglovin
xox